Strathfield; a historic Sydney suburb with large blocks and an extremely varied residential landscape, ranging from country-style estates to multi-rise apartments. Many styles of architecture have been employed over past decades, with dwellings having been constructed in Victorian, Federation, Interwar period architecture, Californian Bungalow and contemporary periods.
The project we are undertaking will see an existing heritage listed home doubled in size, with half the house paying homage to the interwar period style, and the other half with a complete contemporary makeover. Our architect, Luke Van Jour, has designed a two storey extension at the rear of the existing dwelling, comprising of additional bathrooms, bedrooms and living spaces. In order to comply with the heritage laws, the ultra modern design has been cleverly integrated into the existing roof line so that it is hidden from the street. Featuring a huge open plan layout, a cantilevered second storey, and a very contemporary material palette, this will no doubt be an exciting build!
We've set up a camera dock in the backyard to track the progress from start to finish, so every week we'll upload new photos so you can join us on the journey!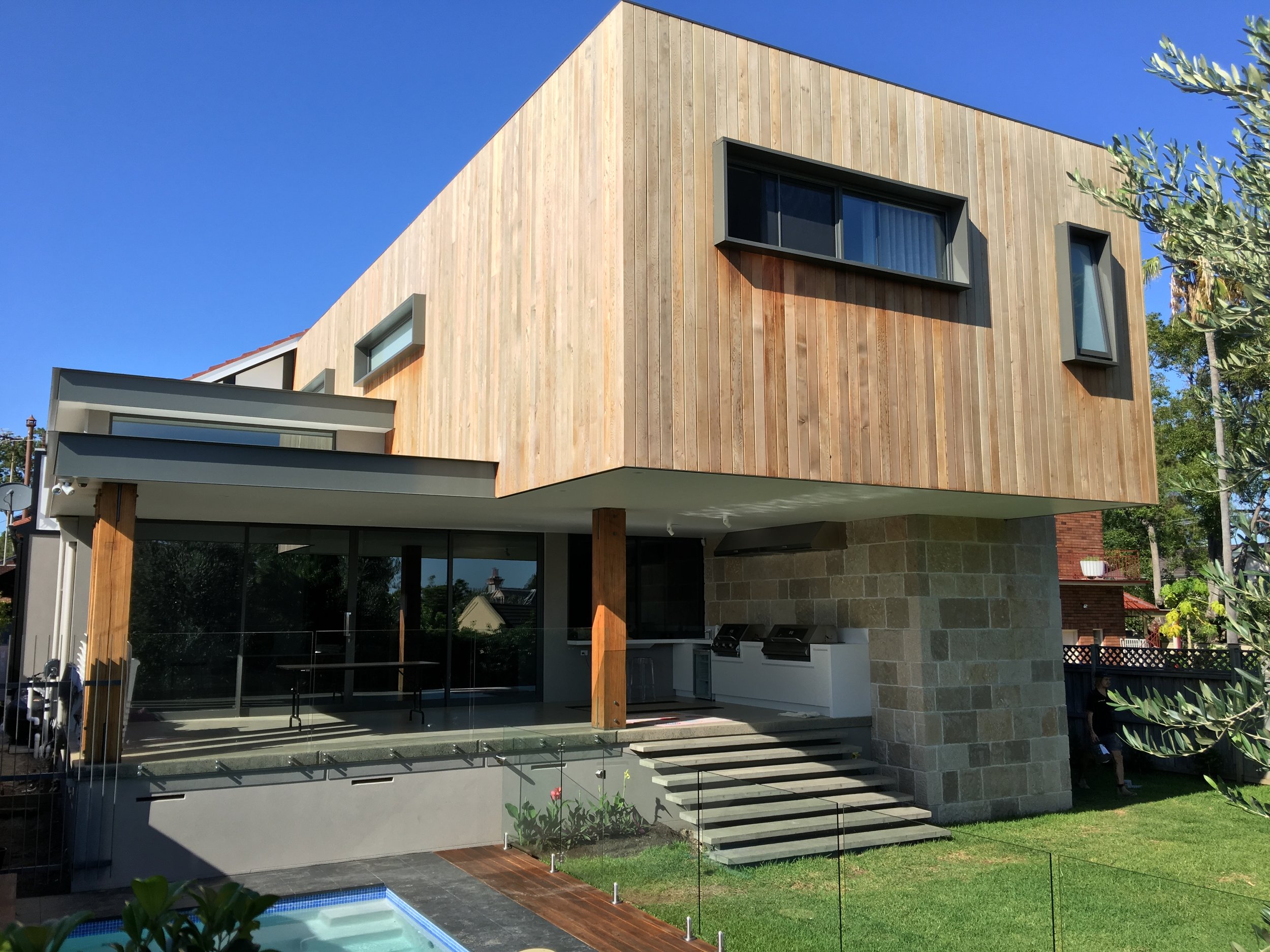 CURRENT STAGE - PROJECT COMPLETION!